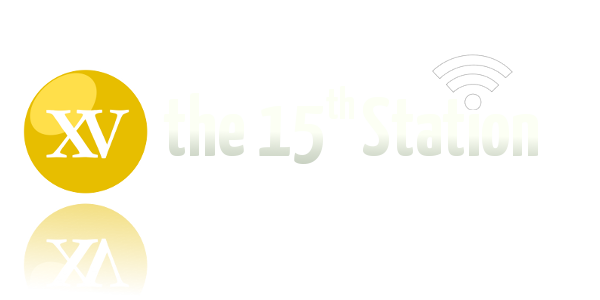 0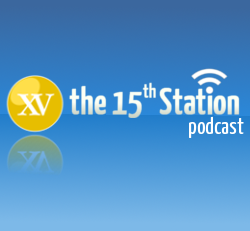 Pope Francis — not for the first time — features prominently in this month's episode of The 15th Station. He's going to examine the possibility of ordaining married men to help address priest shortages in some remote parts of the world and he has also challenged us to be more generous in the way we respond to those who are asking for our charity. Back in New Zealand, plans have been unveiled for an Archdiocesan Synod in Wellington, to be held later this year, looking at the present and future of the Church there. In the US, Catholic bishops and ministry leaders remain deeply concerned about President Trump's approach to refugees and asylum seekers. But a "Franciscan" dog might be able to bring a smile to our faces to wrap up the show. James and Gavin welcome a new podcaster, Anna, to this episode. Enjoy the show!
Podcast: Play in new window | Download
0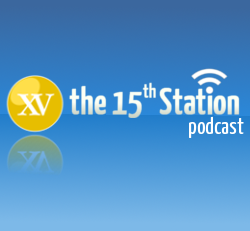 It's been a manic first (almost) month in the Trump presidency, and the US bishops have been both praising and criticising the President. In Australia, the bishops have been more focused on repentance, as damning statistics emerge about the extent of sexual abuse in the Church there. Back in New Zealand, there's more analysis of the changing religious landscape and, internationally, there's conjecture about a new translation of the Mass. But what would Jesus tweet? Catholic comedian Stephen Colbert offers his thoughts. Join Don, James and Gavin for the latest episode of The 15th Station.
Podcast: Play in new window | Download
0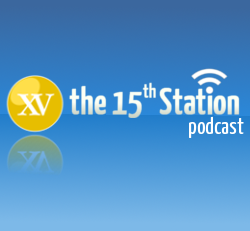 Pope Francis has expressed optimism that 2017 can be a good year while also acknowledging the deadly start to the year in Turkey and the challenge of people embracing peace and rejecting hatred. The Pope has also called for bishops to redouble their efforts in stamping out child sexual abuse in the Church. The Vatican is looking to strengthen ties with China, but China has its own views of how the Church should be allowed to operate in the Communist country. Cardinal John Dew wants to strengthen the Church's ties with young people, showing them what a life in service of others can offer. In Sri Lanka, a Christmas carol service offered something a bit different, with the wrong Hail Mary lyrics printed in the hymn booklet. Join Don, James and Gavin for another wide-ranging episode of The 15th Station.
Podcast: Play in new window | Download
0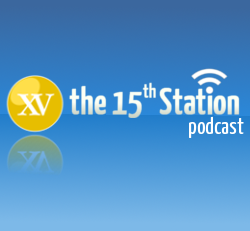 Two big stories from New Zealand lead off the Christmas episode of The 15th Station. Following the surprise resignation of Prime Minister John Key, Bill English became the latest Catholic to hold the position, saying his faith is a big part of his life but won't dictate his public policy. Another famous Catholic who spent a long time in Wellington, Mother Suzanne Aubert, was also in the news, as she was declared Venerable by Pope Francis, recognising her life of service among the poor and marginalised. Pope Francis's comments on Communion for divorced and remarried Catholics and his ongoing support for the plight of refugees also grabbed headlines. But a new Catholic app hopes to grab people's hearts and souls and encourage them back to the sacraments. Join James, Don and Gavin for a bumper episode to round out 2016.
Podcast: Play in new window | Download